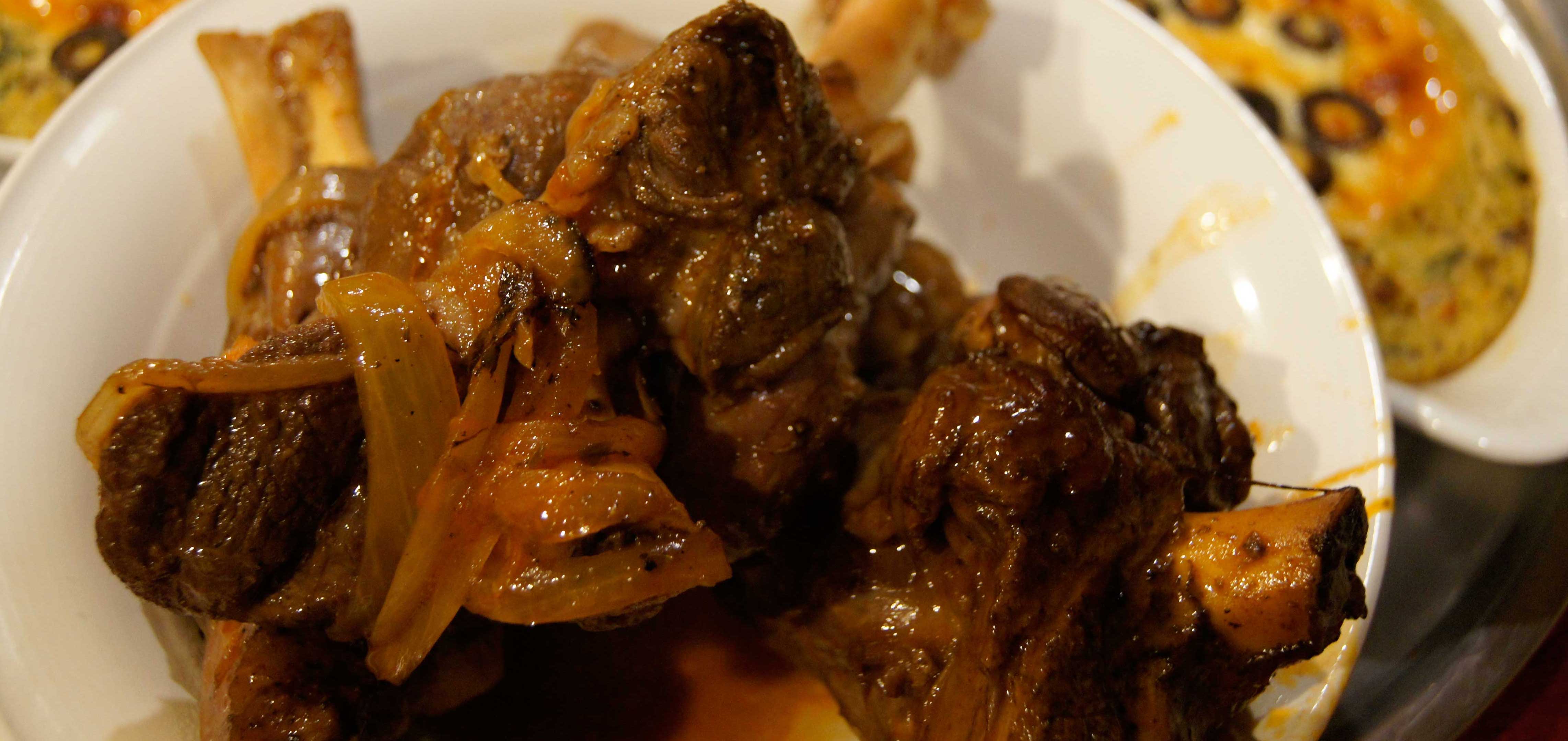 Lamb Shank Osso Buco with Ledger David Cellars 2013 Syrah
By Robert Trottmann
Serves 4
This simple braise is perfect with the 2013 Syrah. Lamb and Syrah have a natural affinity for each other and the fall off the bone braising of the lamb shanks and the wonderful marrow of the bones make for a perfectly delicious pairing.
Ingredients
4 large lamb shanks (I bought mine at Cherry Street Meats in Medford)
1 cup beef, lamb or chicken broth
¼ cup balsamic vinegar
½ cup 2013 Ledger David Cellars Syrah
1 large yellow onion thinly sliced
3 large garlic cloves-crushed
16 oz. crushed tomatoes
¼ cup chopped fresh oregano
Sea salt and fresh ground black pepper
1/8 cup olive oil
Preparation
Salt and pepper all sides of the lamb shanks. In a large cast iron Dutch oven or deep skillet heat the olive oil until shimmering and sear the lamb shanks on all sides until golden brown.
Preheat oven to 350 degrees.
Remove the shanks from the pan and sauté the onion and garlic until translucent. Then add the crushed tomatoes, balsamic vinegar, Syrah, broth and oregano. Stir well until well heated. Return the shanks to the pan and cook in the oven for 3-3 1/2 hours.
The meat should literally fall off the bone and the marrow should be easily pulled from out of the bone.
Serve with Blue, White, and Yellow Corn Polenta.
Press & Trade
Click here
for press info, press releases and images available for download.
Recent News
Visit Us
Le Petit Tasting Room
245 N. Front St, Central Point OR 97502