Ledger David Cellars Invited to Pour First Vintage 2011 Malbec on the Britt Hill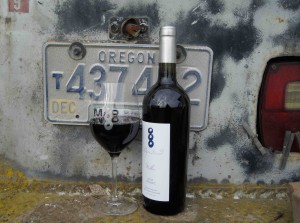 By Regina Vaccari
Britt Festival goers now have another new reason to visit the Britt Hill in Jacksonville this season. As if a new Britt Classical conductor and a new performance garden isn't enough – there's now a new wine on the summer line up.
The request to pour Ledger David wine on the hill came from Britt organizers this past spring and Ledger David was honored to heed the call.
"As a southern Oregon native, I've grown up with the Britt. It's exciting to be able to partner with this organization now as a local business owner," says Lena Varner.
Ledger David Cellars will be pouring its first-vintage 2011 Malbec alongside just a handful of other reputable southern Oregon wineries. Folin Cellars and Quady North will join Ledger David in the red wine category. EdenVale, Valley View and Wooldridge Creek will offer wines in the white wine category.
According to event planners, concession sales derived from food and wine sold on the Britt Hill help sustain the annual music festival.
"We are just a small part of keeping this organization alive – but it means a lot knowing that our kids will share in the same unique cultural experience that I've enjoyed since I was a child."
The 2011 Malbec makes its official public debut over Memorial Day Weekend, May 24-26 at Le Petit Tasting Room. The Britt Festivals 2014 concert series starts in June – official ticket sales begin on May 16. For more information, visit www.brittfest.org.
Recent News
Visit Us
Le Petit Tasting Room
245 N. Front St, Central Point OR 97502
Hours
Monday

12-5

Tuesday

12-5

Wednesday

12-5

Thursday

12-5

Friday

12-5

Saturday

12-5

Sunday

12-5