Celebrate Tempranillo Day!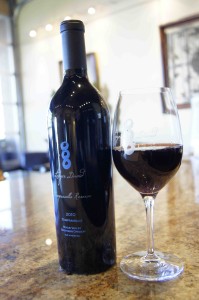 By Kiley Evans
Date: 1929 Location: Barcelona, Spain. Event: 1929 World's Fair Wine Competition. Moment: Spain's Vega Sicilia is discovered by at-the-time a worldwide audience of wine lovers as its 1917 and 1918 vintages win multiple awards. Fast-forward to 1956 as Vega Sicilia initiates the formation and organization of Spain's Ribera del Duero wine region as a Designated Region of Origin, similar to our own AVAs. Next, in 1986 and in a world far more connected and wine savvy than in 1956, a wine review was published that would prophet change in the wine world. Robert Parker's Wine Advocate rated the 1982 Pesquera very highly and the fruits of Winemaker Alejandro Fernandez' labor ignited fires the world over as growers, producers, and consumers suddenly "discovered" the Tempranillo-based red wines of the Ribera del Duero once again. While long the backbone for the great and profound wines from Spain's Ribera del Duero and Rioja it wouldn't take long for Tempranillo to become the world's 6th most widely planted grape.
There is considerably more Tempranillo in the US than one would think, but it has mostly been relegated to plantings in California's Central Valley and used in the production of generic, bland, non-varietal wines of little distinction. However, in the mid-90s several individuals in the US who realized the potential of Tempranillo began trying to elevate the status of this noble grape. A precious few plantings found their way to premium sites and soils in California's Sonoma and Napa counties and Sierra Foothills, as well as Oregon's Umpqua Valley.
In 2002 a group of Tempranillo producers met at an invitation-only varietal tasting hosted by journalists Ray and Eleanor Heald. People met, wines were tasted, and discussion ensued as the seed for an organization dedicated to promoting Tempranillo grapes and wine grown and produced in the US was planted that day. Next, in January 2004 those people got together again, along with a few other pioneers, and formed the base of the group that would promote the Tempranillo banner, TAPAS, or Tempranillo Advocates, Producers, and Amigos Society. From that initial meeting of fewer than a dozen people TAPAS has grown into an organization with nearly 70 winery members. TAPAS biggest annual event comes in the form of International Tempranillo Day the second Thursday in November each year.
Jump forward to today. We already knew the Ledger David estate vineyard was perfectly suited to producing luxurious Tempranillo fruit when our vines went in the ground in 2008. In 2010 we had planned to remove the fruit from those young vines, but we were persuaded to leave it on the vine and that gorgeous wine could be made from that young fruit. The results speak for themselves. Our 2010 Tempranillo, 2010 Tempranillo Reserve, and 2010 Tempranillo Port have been some of our most popular, as well as awarded, wines.
Come Celebrate International Tempranillo Day at Ledger David on Sat., Nov. 15 from noon-5pm. Enjoy small bites paired with our first vintage 2010 Tempranillo Reserve and our very limited Tempranillo Port along with a selection of other estate wines. For more information, visit www.ledgerdavid.com or call (541) 664-2218.
Press & Trade
Click here
for press info, press releases and images available for download.
Visit Us
Le Petit Tasting Room
245 N. Front St, Central Point OR 97502